Noticias
Haiti better prepared for hurricane season, UN official says
UN News Centre
02.06.2011
Haiti is better prepared than it was last year to respond to the annual hurricane season, with emergency equipment and stocks pre-positioned in case of a disaster, a senior United Nations official says.
Nigel Fisher, the Secretary-General's Deputy Special Representative to Haiti, told a press conference yesterday in Port-au-Prince that "we are far better off than last year," especially in assessing the areas of the country most at risk.
The Caribbean nation is often beset by hurricanes, and in 2008 was devastated by four consecutive devastating storms within the space of a month.
Emergency preparations last year were hampered because the country was still reeling from the January 2010 earthquake which killed more than 200,000 people and displaced countless others.
But Mr. Fisher said the country was further advanced this year, having assessed available resources, pre-positioned stocks of relief supplies, identified temporary shelters and determined major risk areas.
"Financially, we still need $13 million to finish the work," he said, referring to the preparations. Mr. Fisher added that the Haitian Government was working well with the international community to prepare for hurricanes this season.
Meteorologists have predicted the country could face nine hurricanes and 17 major storms in total this year.
A billion people living in slums at greater risk from climate change, says new World Bank report
From The World Bank news
02.06.2011
A global summit of Mayors heard today that 1 billion urban poor in developing countries are at greater risk from climate change because they live on land in the most vulnerable areas of cities, exposed to landslides, sea-level rises, and flooding.
According to a new study from the World Bank, "Climate Change, Disaster Risk and the Urban Poor," exposure to risk is often exacerbated by several factors common to urban slums including lack of adequate infrastructure and services, unsafe housing, inadequate nutrition, and poor health.
"For too many poor people living in cities, frequent floods and landslides are already a fact of life. Climate change will make this worse. We must put cities on the front line of the struggle to adapt to climate change and reduce the risk of natural disasters," said World Bank Group President Robert B. Zoellick, who will address the Sao Paulo Summit on June 1.
"Many cities are already building climate change risks into urban planning and city management," Zoellick added. "But this is a mammoth task that is going to take local, national and international cooperation as well as strong financial support for local governments around the world."
The study, which was presented today at the C40 Large Cities Climate Summit in Sao Paulo, recommends planning for risks at the community level, building institutional capacity to deliver basic services, integrating disaster risk reduction policies for the poor into urban planning, linking communities and local governments to work together, and opening new finance opportunities for cities.
The study was prepared for The Mayor's Task Force on Climate Change, Disaster Risk and the Urban Poor, an initiative launched by Zoellick and the mayors of Dar es Salaam, Jakarta, Mexico City, and Sao Paulo at the 2009 UN Climate Summit in Copenhagen.
The Task Force presented its findings today during the Sao Paulo Summit.
"Cities are often already overwhelmed by the number and complexity of services they need to provide. On top of this, tens of thousands of new residents arrive every day requiring housing, basic services, and straining urban infrastructure. Adding climate change to the challenges cities are already facing is an enormous burden," said Judy Baker, World Bank lead author of the study.
"This new study demonstrates how smart mayors are leading their cities to prepare for the inevitable impacts of climate change, ranging from sea level rise to more severe and unpredictable weather systems," said Baker. "The poor will suffer first and worst from these impacts, which is why we have no time to lose in preparing communities for the future."
The C40 Climate Summit is a biennial conference that brings together, mayors from all over the world to discuss actions and practices in combating climate change. http://www.c40saopaulosummit.com/
The C40 is a group of large cities committed to tackling climate change. The current chair of the C40 is Mayor Michael R Bloomberg of New York City. http://www.c40cities.org/
Rising seas, failing seawalls hit Guyana's coastal farmers
From AlertNet
01.06.2011
By Johann Earle
Emile Wilson points to three tractors fitted with rice ploughs, parked on his homestead just off the main highway that runs through this town in eastern Guyana.
"You notice here? All here was flooded, right up to where those tractors are," he says.
The water he is referring to is now a kilometre away, kept in check by a two-metre high sea wall that was built to protect agricultural land on the Guyana coast.
But the wall needs repairs and perhaps extra height to deal with climate change-linked increases in sea level and larger tidal surges, he says. These days, the water and his rice fields "are at the same level at times," he says.
Guyana's Atlantic coast stretches for about 360 kilometres (225 miles), and much of the coastal region lies below sea level, protected by a sea wall originally built by Dutch colonisers in the 19th Century. Other parts of the coastline employ a riprap - a protective layer of rocks - to break the force of the waves.
Climate change is causing sea levels to rise between two and nine millimetres per year on average, according to the Intergovernmental Panel on Climate Change. The Guyanese government began investing intensively in sea defences in the early 1990s.
FARMLAND VULNERABLE
Despite significant improvements, officials admit that the high cost of maintenance leaves some areas vulnerable to powerful tides, which breach the wall in places or flood over the top of it. Flooding increasingly affects the economic welfare of farmers and other residents.
During unusually high tides in December 2010, part of the sea wall in the Mahaica-Berbice region, in the east of the country, gave way, leading to the intrusion of salt water. Some areas remained flooded until the wall was repaired in February 2011.
The region is one of Guyana's most important agricultural areas. Some 70,000 acres are devoted to rice cultivation alone, about 20 percent of the total area used for rice production in the country.
Wilson, who cultivates 160 acres of rice, said that during the period of the sea wall breach, saltwater made its way inland at high tide, flooding the canals that lead to the rice fields. He considers that he got away relatively lightly.
"In our area the damage has not been so tremendous, because the water would go back out after a short period," he said. Nevertheless, the flooding forced Wilson to delay sowing his rice crop, which means he received a lower price than normal for his late harvest.
FLOOD LOSSES
Kelvin Mingo, an elderly farmer in Eldorado village, said lack of dry ground prevented his sheep and goats from feeding properly for three months after the sea defences broke, until the breaches in the wall were finally repaired.
"Some of the pens that they were in were so flooded that we had to put them on high ground. And after the floods (the farm) became damp and the animals ended up getting foot rot," Mingo complained.
Mingo grows vegetables such as bora beans, pumpkin and cabbages to sustain his family, and these also suffered damage from the salt water.
"I lost a lot of my crops and that is what I depend on. I lost calves, sheep and goats," Mingo said. He estimates his losses at 800,000 Guyanese dollars (about $4,000), which represents about 40 percent of his annual income.
"With the little resources that we have we try to make better pens and so on but when the water comes on the land ... we go back to the same thing," Mingo said.
Even farmers who did not lose produce or livestock from the flooding suffered delays in agricultural production and reduced earnings. The Ministry of Agriculture says that about 170 cash crop, rice and livestock farmers were affected by salt water intrusion from the 2010 floods.
Transport and Hydraulics minister Robeson Benn told the Natural Resources Committee of Guyana's parliament in May 2011 that it was important to protect agricultural land on the coast because there is no comparable arable land elsewhere in the country.
"From an engineering side, living on the coast is manageable if we continue the work that we are doing in investing in sea and river defences," Benn said. Nevertheless, the May 2010 edition of the government's Low Carbon Development Strategy predicts that annual losses to flooding could be as high as $150 million by 2030.
The government has completed some repairs to the sea wall, but not all the farmers are reassured.
"They (the contractors) claim it has been sealed but it has not been, from what we are seeing. As soon as the high tide comes, the water is on the land again," Wilson said.
European Union contributes to the Global Facility for Disaster Reduction and Recovery
From Europa Press Releases
20.05.2011
54.5 million Euros to support disaster risk reduction programmes in African, Caribbean, and Pacific countries. The World Bank and the European Commission have signed a financial agreement to support the Global Facility for Disaster Reduction and Recovery (GFDRR) with a contribution of more than 54 million Euros. The signing took place in the presence of the Secretariat of the ACP Group of States during the third session of the UN Global Platform for Disaster Risk Reduction and the first World Reconstruction Conference.
The contribution to the GFDRR responds to the need of to making the world safer from the consequences of natural hazards, as outlined in the Hyogo Framework for Action (2005-2015), adopted by 168 countries and multilateral organizations, following the 2004 Indian Ocean Tsunami.
'Too often, climate change affects the world's poorest people - those who are the least equipped to deal with it. That is why this project will be crucial in countries across the African, Caribbean and the Pacific in helping people to protect themselves and their livelihoods against natural disasters by setting up early warning systems and making sure that communities in disaster-prone areas are better prepared "said Mr. Andris Piebalgs, European Commissioner for Development. The European Union's funding will support the prevention, mitigation and preparedness to natural hazards in African, Caribbean and Pacific countries, focusing on mainstreaming disaster risk reduction, risk identification and assessment, early warning systems and integration of disaster prevention into post-disaster recovery.
"With the growing frequency and the impact of natural hazards, the global demand for a coherent and comprehensive framework to address disaster risk is growing at a fast pace. This partnership is a major achievement and we look forward to expanding our already strong cooperation to strengthen the foundation for sustainable development and poverty eradication and make disaster risk reduction a development priority" said Ms. Inger Andersen, World Bank Vice President for Sustainable Development.
"Several ACP countries are among the most disaster prone in the world and this partnership will be instrumental in reaching the goals set by the disaster risk reduction component of our cooperation with the European Union. We rely on the global expertise provided by the GFDRR as it will work in close partnership with our regional organizations, specialized entities and governments ensuring the sustainability of the results" said H.E. Dr. Mohamed Ibn Chambas, Secretary General of the Secretariat of the African, Caribbean and Pacific Group of States.
The programme will be managed by the GFDRR and it will have three main components focusing on supporting regional and sub-regional initiatives, providing technical assistance for disaster risk reduction and climate adaptation policy development and establishing a fast-track recovery instrument for ACP countries to support post-disaster needs assessments and technical assistance in building-back better.
It is expected that the programme will result in reduced vulnerability and exposure, as well as improved resilience of ACP countries to the impact of natural disasters, better preparedness of the populations in disaster-prone areas and the reduction of the cost of response in the event of natural disasters.
Background on the ACP-EU cooperation on disaster risk reduction (DRR)
The European Union has developed a comprehensive and integrated approach on to disaster risk reduction by adopting, in 2009, the "EU Strategy for Supporting Disaster Risk Reduction in Developing Countries" followed this year by the "Implementation Plan" of the Strategy, for the period 2011-1014. Furthermore, the ACP-EU Cooperation Strategy (intra-ACP 2008-2013), acknowledges the need for additional action to support ACP countries in reducing the risks related to natural disasters. In this regard, the ACP Committee of Ambassadors has adopted a "Framework for the ACP-EU Natural Disaster Facility under the 10th EDF framework", in order to advance with the DRR agenda in ACP countries.For more information: http://ec.europa.eu/europeaid/index_en.htm
Background on GFDRR
Established in 2006, the Global Facility for Disaster Reduction and Recovery (GFDRR), housed in the World Bank Sustainable Development Network, is a partnership of 36 countries and 6 international organizations committed to helping developing countries reduce their vulnerability to natural hazards and adapt to climate change. The partnership's mission is to mainstream disaster risk reduction and climate change adaptation in country development strategies by supporting a country-led and managed implementation of the Hyogo Framework for Action (HFA). GFDRR has three main business lines to achieve its development objectives at the global, regional and country levels. For more information www.gfdrr.org
Climate adaptation funds bypassing governments, conflict states - experts
From AlertNet
18.05.2011
Figuring out how to raise the $100 billion a year in climate change assistance promised to poor nations is tough enough, but spending the money fairly and effectively may prove an even bigger challenge, climate finance experts warned this week.
Early flows of money aimed at helping poor and vulnerable countries curb their emissions and adapt to the effects of climate change are bypassing many corrupt or conflict-ridden countries, experts on a panel at the London-based Overseas Development Institute (ODI) said on Tuesday.
Instead, poorly coordinated pools of cash are often going to projects backed by donors rather than projects chosen by the recipient governments, they added.
The dilemma facing funders, they said, is whether to focus on ensuring money is well used by giving it only to capable governments – which perhaps need the help less – or trying to build much-needed government capacity in worse-governed nations but at the risk of wasting funds.
"What comes first? Should we be ensuring government leadership or (awaiting) a capable government?" asked Tim Gore, a climate change policy adviser for anti-poverty charity Oxfam.
In Cambodia, for instance, he said, donor money to support climate adaptation projects has largely been routed around government institutions, seen as weak and lacking in capacity. As a result, the government is getting little chance to learn and build its capacity in handling such funds, Gore said.
Ethiopia, in turn, has received substantial funding from major donor organizations, including the Global Environment Facility, for climate change adaptation projects. But none of the projects being supported is in the National Adaptation Plan of Action that Ethiopia developed to lay out its own priorities for climate adaptation efforts, Gore said.
Climate-vulnerable countries also face a struggle to apply for adaptation funding from a wide range of donors and funds, when what is needed is a "harmonized, streamlined international system consolidated under a (single) Green Climate Fund," he said.
DISPROPORTIONATE FUNDING
Efforts by donors to ensure money is well used have resulted in a handful of at-risk countries with relatively strong government and civil society institutions getting a disproportionate share of adaptation funding, said Tom Mitchell, head of the Overseas Development Institute's climate change program.
Bangladesh, Niger, Mozambique, Senegal and Ethiopia, for instance, have received a relatively large share of adaptation money, while conflict-riven countries in central and west Africa and in the Middle East are being avoided, he said.
"Finance is being delivered based on… the willingness of countries to engage," he said. As a result, "we're seeing big gaps in delivery to conflict-affected states."
Funds flowing so far, he said, also are going disproportionately to projects backed by donors – particularly capacity building efforts – rather than to projects identified by the countries themselves as priorities, including programs to improve food security and water management and to reduce disaster risks.
With funding being diverted around governments in many cases, help is also arriving largely in the form of small, short-term, project-specific grants made by one country to another, rather than as contributions to the national budget that countries could then use to fund more integrated programs focusing on their own priorities, Mitchell said.
The demand from recipient countries that climate funding be "additional" to, or on top of, existing development aid is also creating complications, Mitchell warned. Climate adaptation and anti-poverty programs often overlap dramatically, he said, and separating climate adaptation funding to prove it is additional threatens to waste funds and create unneeded duplication.
"Addressing poverty and vulnerability has to be at the core of the adaptation agenda if we're going to make a difference," he said, and that means "we can't keep highlighting the additionality/separability of that finance."
So far, donor countries have pledged about $3 billion to $4 billion in climate adaptation finance, actually approved spending about $1 billion of that and disbursed around $350 million, Mitchell said. That spending is far short of the $30 billion in climate assistance by 2012 - balanced between adaptation and mitigation measures - that donors agreed to provide at the Copenhagen climate talks in late 2009.
Rich nations have pledged to come up with $100 billion a year by 2020 to help vulnerable countries deal with the effects of climate change and curb their own emissions, with funds expected to come from a wide range of sources, including new international taxes and government budgets.
Efforts to put together an international climate fund have so far focused largely on how to raise the money rather than how to spend it – something that now needs to change, the experts said.
Climate adaptation funding is "one of the challenges for this generation," said Marcus Manuel, head of ODI's Centre for Aid and Public Expenditure, which works to ensure development aid effectiveness.
"If we get it right we can make a tremendous difference. If we get it wrong, we can waste huge sums of money," he said.
The problem, said Lisa Elges, a climate expert with Transparency International, is that "most countries that are very vulnerable to climate change are also very vulnerable to government weaknesses."
Experts meet for UN meteorological forum to discuss action plan on climate change
UN News Centre
16.05.2011
More than 600 delegates have gathered today in Geneva for a United Nations meteorological conference to discuss implementing a new action plan to help countries cope with the devastating effects of climate change.
For the next three weeks, the 16th World Meteorological Congress will bring together representatives from 189 countries to lay out the future policies of the World Meteorological Organization (WMO) and address continuing concerns over global warming.
The congress will also consider a report by a high-level taskforce recommending the establishment of a Global Framework for Climate Services in an effort to help countries manage both the risks and the opportunities of climate variability.
In a message delivered to the gathering, Secretary-General Ban Ki-moon emphasized the Global Framework's importance and called on the Congress to continue assisting poor and environmentally vulnerable nations adapt to the growing and inevitable impacts of climate change.
"The science that is the foundation of your work must continue to drive our response to climate change," he said. "I urge you to continue your work to improve predictions and early warning on impending weather and climate hazards. The issue will only grow in importance."
The taskforce's recommendations include the establishment of a new global system to provide climate services aimed at helping countries understand and adapt to climate change, reduce the risk of disasters from extreme events and ultimately save lives.
WMO Secretary-General Michel Jarraud also underlined the importance of the Global Framework.
"We all share the same planet, the same atmosphere, the same ocean, the same multi-faceted climate. Every community, every socio-economic sector is affected by climate variability and climate change," Mr. Jarraud said. "This is what the Global Framework for Climate Services is. It is about making the best possible information available to decision-makers."
About 90 per cent of disasters in recent decades have been caused by weather or climate-related hazards such as tropical cyclones, storm surges, floods and droughts. Economic losses from these hazards, which currently amount to about $100 billion per year, are rapidly rising and can inhibit the pace of development by years if not decades.
The WMO is a UN specialized agency dealing with the state and behaviour of the Earth's atmosphere, its interaction with the oceans, the climate it produces and the resulting distribution of water resources.
Participants at UN disaster risk meeting pledge to improve preparedness
UN News Centre
13.05.2011
Government representatives at a major United Nations conference on disaster risk reduction today pledged to put disaster preparedness at the forefront of their plans to protect communities, noting that economic losses associated with natural catastrophes have outpaced wealth creation in some regions.
"Participants at the Third Global Platform have recognized the urgency that we face, and realized clearly that the world needed to act quickly and in concrete ways to make the world safer," said Margareta Wahlström, the Secretary-General's Special Representative for Disaster Risk Reduction.
"This helped produce a strong outcome, which I hope will stop the world from behaving recklessly and instead ensure that our development will prevent losses and protect gains and people," said Ms. Wahlström at the conclusion of the Third Session of the Global Platform for Disaster Risk Reduction in Geneva.
The Global Platform coincided with world's first-ever World Reconstruction Conference, convened by the World Bank, the UN, and the Global Facility for Disaster Reduction and Recovery (GFDRR).
"We are very encouraged that international agencies and disaster prone countries represented by this conference agreed on critical next steps needed to improve support to countries overwhelmed by the scale or cost of reconstruction after disasters," said Zoubida Allaoua, the Director of the Finance, Economics, and Urban Development Department at the World Bank.
"This begins with an agreement to develop a global framework for international cooperation in reconstruction financing and technical assistance, and a commitment to develop and improve the channels through which this financing flows," she said.
"On this, GFDRR and the World Bank commit to take this forward as a global leader in the field and as a committed partner of countries weighed down by the growing threat of disasters."
At the Platform, participants agreed to increase investment in disaster risk reduction at the local level, and complement the responsibility and accountability of local authorities with commensurate allocation of resources.
In a related development, the Munich Re Foundation, the Global Risk Forum GRF Davos and UN Secretariat for the International Strategy for Disaster Reduction (UNISDR) joined forces to offer €100,000 to a risk reduction project that will contribute to increasing people's resilience to disasters, especially in developing communities which are most at risk.
The award partners said they were concerned by the accumulation of risks resulting from increased exposure of people and assets to hazards, rapid urbanization, environmental degradation and climate change. Priority will be on projects focusing on improving infrastructure and technical systems at the grassroots level that are at immediate risks when disasters strike.
Caribbean islands fear climate change threat to tourism
From AlertNet
05.05.2011
Regina Dumas, who runs the Coffee River Resort on the cigar-shaped Caribbean island of Tobago, worries that local tourism is suffering from increasingly uncertain weather.
"Last year's dry season was excessively dry, and this year we've had excessive rain," she says. "When people spend their money to come to the island, they're disappointed with the erratic weather we've been experiencing. It's just unpredictable."
The resort offers nature trails, bird watching, a diverse range of flora and fauna, and trips to the rain forest - the oldest in the Western hemisphere.
"We don't know what to tell our guests when they can't go out to the trails because of the unseasonable rains or because of intense heat," Dumas frets.
Tobago, the smaller sister island of industrialised Trinidad, promotes itself as an eco-tourism destination, attracting visitors from around the world to its rainforests, wetlands, mangroves and coral reefs, which host a colourful array of birds and fish.
Orville London, chief secretary of the Tobago House of Assembly, which administers the island, agrees that the local climate appears to be shifting, bringing larger storms.
"We can no longer be considered to be outside of the hurricane belt," he explains. "Once there was the perception that we were almost immune from hurricanes, but recent changes have indicated that this is not necessarily the case based on the kind of natural challenges we've had in recent years."
Besides more extreme weather patterns, London notes that other impacts linked with climate change, such as coastal erosion and coral bleaching, are starting to be felt locally. Studies are being carried out to determine how best the island can prepare itself for global warming.
Buccoo Reef, Tobago's largest coral reef which attracts snorkellers and scuba-divers, is being damaged by coral bleaching. "That is presenting a serious issue for us, and we have to ensure the bleaching is not made worse by the (changes to) ecology and pollutants that are coming into this area," London says.
VULNERABLE REGION
The Caribbean, mainly comprised of small island nations, is the world's most tourist-dependent region, and one of the most vulnerable to the negative impacts of climate change.
Tourism accounts for around 13 percent of the Caribbean's gross domestic product (GDP), and is an important economic driver. It brings in employment, foreign exchange earnings and foreign investment. But experts say it faces a serious threat from rising sea levels, coral bleaching, increasingly powerful tropical hurricanes and longer periods of drought.
The World Bank estimates the potential impact of climate change on all Caribbean Community (CARICOM) countries at $9.9 billion a year, or around 11.3 percent of total annual GDP.
Winston Moore, a lecturer in economics at the University of the West Indies in Barbados, fears tourism will be hurt by variable weather patterns and damage to coastal resources, including coral reefs.
"Climate change can also lead to changes in the tourism features of island destinations as the traditional tourist season from December to April becomes drier and hotter," he explains. "If these (climatic) changes...lead to a significant impact on visitor satisfaction, then a decline in tourism demand is also likely."
COASTAL RESOURCES
Coral reefs play a key role in the economies of most Caribbean islands. A major resource for local communities, they are also important for the tourist industry. The World Resources Institute estimates that they contribute about one fifth of GDP in the Eastern Caribbean island of St Lucia, through their benefits for tourism, fisheries and shoreline protection.
Climate change is likely to lead to a decline in coral calcification and reef growth as rising levels of carbon dioxide in the atmosphere cause ocean acidification, which reduces the availability of calcium carbonate minerals that are essential to coral growth.
The proportion of reefs likely to be affected ranges from 40 to 80 percent, according to Moore, the author of a recently published book, "The Impact of Climate Change on Caribbean Tourism Demand".
"There are various climate change scenarios that climate scientist have to consider. The main story here is that it will impact on the majority of corals around the world," he explains.
The academic says sea-level rise associated with climate change could have even greater implications for holiday destinations, as most public assets including power generation and tourism infrastructure are located close to coastlines.
A report from CARIBSAVE, a partnership between the Caribbean Community Climate Change Centre and Oxford University, estimates that, if sea-levels rise by one metre, over 110,000 people in CARICOM countries will be displaced from their homes. Many more will be put at greater risk from storm surges, and nearly one-third of major tourism resorts and airports will be threatened.
Gail Henry of the Caribbean Tourism Organisation says the region's heavy reliance on tourism means the expected effects of climate change must be taken into account when planning for the future.
"These impacts add to our inherent vulnerability as small island developing states, and they will undoubtedly impact on various facets of the tourism product such as the coastal areas, biodiversity and availability of resources such as water, which are critical to tourism sustainability," she says. The sector cannot continue with business as usual, she says.
Loss of biodiversity on sea and land, for instance, will bring the need to develop attractions other than diving, snorkelling and nature-based tourism.
"Where and how we build tourist resorts, air and seaports, roads and other infrastructure will have to be reviewed," Henry says. "This will be of even greater urgency unless climate change adaptation efforts - such as investing in effective coastal management systems and defences, and curbing or retrofitting tourism developments in coastal or other vulnerable areas - are not explored now."
BETTER ANALYSIS
In a recent paper for the International Institute of Environment and Development (IIED), Tom Birch and Murray Simpson said climate change poses a double-edged threat for small islands like Tobago, as it could harm both supply and demand for tourism.
"Rising sea levels, increasing temperatures and more frequent and intense storms will damage the island's natural assets, such as coral reefs and beaches. This could have a heavy impact on tourism, which will also be affected by climate policy in 'source' countries," they wrote.
Overseas tourists could be put off due to growing awareness of the carbon emitted by long-haul flights or by environmental taxes on aviation, such as that imposed on travel from Britain. That could make Caribbean destinations less attractive for European visitors.
The Caribbean Tourism Organisation's Henry says governments that depend on the natural beauty of their countries to attract visitors must start by understanding how and to what extent climate change impacts will affect them over time, from both a scientific and socio-economic perspective.
They should then cultivate a sustainable approach to tourism development and management, which goes hand in hand with sound environmental policies and regulations, as well as conserving biodiversity.
"Although the tourism industry has proven its resilience over time, climate change adaptation is not an option for the Caribbean - it is a matter of socio-economic sustainability," Henry says.
Finalists for the 2011 Sasakawa Award for Disaster Risk Reduction showcase durable solutions in resilient urban planning
UNISDR News
03.05.2011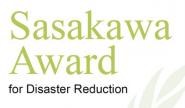 Four cities and two organizations have been shortlisted for the Sasakawa Award for Disaster Risk Reduction, worth $50,000, with winners to be announced 10 days from now at the Global Platform for Disaster Risk Reduction, on 12 May.
The Award is given to an individual or organization for outstanding and internationally recognized action that contributes to building the resilience of nations and communities to disasters. It is designed to stimulate wider application of the Hyogo Framework for Action, the key instrument for implementing disaster risk reduction, adopted by the Member States of the United Nations in 2005.
The finalists include the cities of Bhubaneswar, India; North Vancouver, Canada; Santa Fe, Argentina, and San Francisco, Philippines. Two organizations making the final cut are the Coordinator Centre for Natural Disaster Prevention in Central America (CEPREDENAC), headquartered in Guatemala, and the Earthquake Reconstruction and Rehabilitation Authority, a joint initiative of the Pakistan Government and the United Nations Human Settlements Programme.
A jury of four disaster risk reduction experts, from Jamaica, the Philippines, South Africa and Turkey, says a cash prize will be awarded to each of the top three applicants, whose identity will be revealed at an award ceremony on 12 May.
"Being prepared is both a political and personal choice, exemplified by the top candidates who kept going despite resource constraints or changes in the political landscape," said Margareta Wahlström, Special Representative of the United Nations Secretary-General for Disaster Risk Reduction. "The jury reported being highly impressed by the calibre of applicants this year. In the end, the deciding factor was institutional durability and an ability to convince everyday people to care about risk and to reduce its impact on their lives."
Ms. Wahlström heads the Geneva-based United Nations secretariat for the International Strategy for Disaster Reduction (UNISDR), which manages the award. UNISDR received 25 letters of nomination this year – twice as many as last time – comprising 14 cities, 4 individuals and 7 institutions (see attached for details).
She attributed the predominance of cities in the competition this year to the surge of interest among local governments in disaster risk reduction as a result of UNISDR's "Making Cities Resilient – My City Is Getting Ready!" campaign launched in the summer of 2010. To date, 635 cities are participating in the Making Cities Resilient campaign, each submitting questionnaires of self-assessment which are posted online for public scrutiny (http://www.unisdr.org/campaign).
Many of the nominees for the Sasakawa Award this year are working to boost resilience through community-based projects, which fits with the theme of the 2011 Global Platform for Disaster Risk Reduction, "Invest Today for a Safer Tomorrow: Increase Investment in Local Action." The conference runs from 8 to 13 May, with 2,000 participants – including many city mayors – expected to attend.
Notes
The top six candidates for the Sasakawa Award will have an opportunity to present their case at the "Ignite" stage of the Global Platform conference, and to answer questions from the audience.
Tuesday, 10 May, 13:15-14:00: San Francisco and North Vancouver
Wednesday, 11 May, 14:00-14:45: CEPREDENAC and ERRA
Thursday, 12 May, 13:15-14:00: Bhubaneswar and Santa Fe
UN official underlines need for disaster preparedness to enhance resilience
UN News Centre
29.04.2011
The head of the United Nations office tasked with assisting countries with disaster risk reduction today stressed that governments and communities must urgently build disaster preparedness to avoid paying higher human and economic costs when such events occur.
"We are in a fast-moving car and ahead is a crash waiting to happen. We need to act," said Margareta Wahlström, the Special Representative of the Secretary General for Disaster Risk Reduction and head of the UN International Strategy for Disaster Reduction (UNISDR).
In a statement ahead of the third session of the Global Platform for Disaster Risk Reduction, which will be held in Geneva on 10-13 May, Ms. Wahlström pointed out that cities and communities from Japan, Australia, New Zealand, Brazil, Pakistan and other countries which have been recently affected by earthquakes, floods and mudslides continue to pay a high price today in terms of economic losses.
Leaders from across the world will gather to discuss and decide on the needed commitments and immediate actions on disaster risk reduction. The platform is the world's foremost gathering of stakeholders committed to reducing disaster risk and building the resilience of communities and nations.
The theme of this year's forum is "Invest today for a safer tomorrow: Increase investment in local action." It will be attended by more than 2,000 representatives from governments, non-governmental organizations (NGOs), civil society and the private sector.
An added dimension of the conference will be the World Reconstruction Conference, organized by the World Bank and the UN, at the same venue, and constitutes one of the main pillars of the Global Platform.
"Recent experience – for example, in Haiti after the 2010 earthquake – shows that despite great goodwill and collective efforts, we need to improve how the international system supports national reconstruction and recovery," said Selina Jackson, the World Bank Special Representative to the UN and the World Trade Organization (WTO).
"If done right, a crisis situation can be a window of opportunity. Therefore, it is appropriate and very timely that we are now holding the first ever World Reconstruction Conference, with the theme 'Rethinking reconstruction for a safer future'," said Ms. Jackson.
The Global Platform will be opened by Secretary-General Ban Ki-moon, who will also launch a report entitled 2011 Global Assessment Report on Disaster Risk Reduction – Revealing risks, redefining development. Deputy Secretary-General Asha-Rose Migiro will chair the forum in Geneva.
The Global Platform was established in 2007 as a biennial forum for information exchange and partnership building across sectors to improve the implementation of disaster risk reduction through better communication and coordination among stakeholders.
Rising seas scariest climate impact - Nauru ambassador
From AlertNet
26.04.2011
Sea level rise is the "most terrifying" impact of climate change and rich countries are showing scant leadership in addressing the threats, the incoming chair of a U.N. alliance of small island states said on Tuesday.
Marlene Moses, the U.N. ambassador of the Pacific island state of Nauru, the world's smallest republic, urged developed countries to do far more to cut their greenhouse gas emissions and to provide climate aid to developing states.
Nauru was chosen on Tuesday to take over from Grenada in late 2011 as chair of the Alliance of Small Island States (AOSIS), a 43-member group whose members from the Caribbean to the Indian Ocean are especially at risk from rising seas.
"It's the most terrifying of all climate change impacts," Moses told Reuters in a telephone interview. "I once said that climate change is as big a threat to security as an invading army. Sea level rise will force people to relocate".
She faulted rich nations for failing to do enough.
"We are really waiting for a leader to emerge from the developed world," she said. "We are going through not only a climate crisis but also a leadership crisis. This is holding up the multilateral process."
She said Nauru's 10,000 people, living on a rocky island of 21 sq kms (8 sq miles) in the western Pacific, were primarily at risk from disruptions to water supplies, erosion and damage to the ocean exacerbated by climate change.
"But for low-lying atolls -- the Marshall Islands, Kiribati, Tuvalu, sea level rise is really a threat. Relocation is a threat. It is imminent," she said of the risks that states could be swamped by rising seas.
ANTARCTICA, GREENLAND
She said many scientific projections were for sea level rise of a metre (3 ft) or more by 2100.
Sea levels rose about 17 cms in the 20th century and the U.N. panel of climate scientists said in 2007 they could rise this century by between 18 and 59 cms, before accounting for risks of a faster thaw of Antarctica or Greenland.
Priorities for AOSIS under Nauru's three-year chairmanship would be an extension of the U.N.'s Kyoto Protocol, the U.N. plan which obliges almost 40 developed nations to cut emissions by 5.2 percent below 1990 levels from 2008 to 2012.
Japan, Russia and Canada have said they will not sign up for an extension of Kyoto, arguing that all big emitters including China and India have instead to agree to a new U.N. pact beyond 2012. Developing nations have no binding targets under Kyoto.
Nauru would also push for more climate finance from developed nations, which have set a goal of providing at least $100 billion a year from 2020 to help the poor limit their emissions and to adapt to the impacts of climate change.
"Things are not moving as fast as we want them to," she said of climate finance. Nauru itself has not received any cash under so-called "fast-start" funds of almost $30 billion for 2010-12, she said.
AOSIS under Nauru's leadership would also urge the rich to make deeper cuts in greenhouse gas emissions than planned. Among other AOSIS priorities are for the U.N. negotiations to develop new insurance mechanisms to help protect vulnerable nations.
UN seismologist outlines efforts to improve Haiti's earthquake preparedness
UN News Centre
18.04.2011
The lack of earthquake risk reduction is a major gap in Haiti's development efforts, considering its vulnerability to major seismic events, a leading quake expert working with the United Nations Development Programme (UNDP) in the Caribbean country to help build its preparedness capacity said today.
"When the next earthquake hits Haiti we have to be sure that the country is prepared," Eric Calais, a UNDP seismologist, told reporters at UN Headquarters.
"Haiti cannot afford being as poorly prepared as it was on 12 January 2010," said Mr. Calais, who was brought in to work with UNDP after the Haitian Government asked for UN support to develop earthquake risk reduction capacity.
Last year's quake, which had a magnitude of 7.0 on the Richter scale, killed more than 200,000 people, injured at least 300,000 and displaced 2.3 million people – nearly one quarter of the country's population. It levelled Haiti's capital, Port-au-Prince, and delivered a severe blow to the country's already fragile economy and infrastructure.
Mr. Calais said that UNDP disaster risk reduction, working with the Haitian authorities has been able to determinate the magnitude of the ground movement in future earthquakes in the country. A map showing how susceptible different parts of Port-au-Prince are to seismic movement has also been produced, a tool that will make it possible to plan more resilient buildings in the reconstruction effort. Such information will soon be available for urban centres, Mr. Calais said.
With UNDP support, Haiti is also in the process of obtaining and operating a seismic monitoring network, which will help authorities gather information on earthquakes for better decision making.
UNDP is working with Haiti's interim reconstruction commission to include disaster risk reduction in the overall rehabilitation strategy, Mr. Calais said.
Parties to UN climate change convention appoint team to design new climate fund
UN News Centre
15.04.2011
Parties to the United Nations climate change convention today announced the selection of a 40-member committee tasked with designing an international fund to manage resources mobilized to enable developing countries to address the effects of climate change.
The UN Framework Convention on Climate Change (UNFCCC) said the transitional committee will prepare operational specifications for the Green Climate Fund in time for approval by the next UN Climate Conference in Durban, South Africa in December.
"The high level of interest among governments in contributing to the design process is a demonstration of the great interest among parties in the Green Climate Fund," said Christiana Figueres, the UNFCCC Executive Secretary. "Parties have put forward experienced and respected individuals from the fields of finance and climate change," she said.
"The transparent, predictable and adequate provision of finance in the long term is essential to ensure that the poor and vulnerable can build themselves a sustainable future in the face of climate change," she added.
The transitional committee will have its first meeting in Mexico City on 28 April.
The Green Fund is being launched in the broad context of long-term financial support agreed last year at the UN climate change conference in Cancún, Mexico, under which industrialized countries committed to a goal of jointly mobilizing $100 billion per year by 2020.
The funds would be raised from both public and private sources and directly linked to meaningful climate change mitigation actions and transparency on implementation.
The Cancún Agreements are a set of decisions by the international community to address the long-term challenge of climate change collectively and comprehensively over time and to take concrete action to speed up global response.
The Green Climate Fund was only one of several new institutions agreed at Cancún. The others are a technology mechanism to get clean technologies to the right places and an adaptation framework to boost international cooperation to help developing countries protect themselves from the impacts of climate change.
Meanwhile, the UN Environment Programme (UNEP) reported that nearly 200 participants of a green economy symposium met today in South Africa with the 30 global winners of the SEED Awards to look at ways to accelerate the transition to a green economy in developing countries.
The SEED Awards, part of an initiative hosted by UNEP, recognize inspiring social and environmental entrepreneurs whose businesses can help meet sustainable development challenges, boost local economies and alleviate poverty.
Today's symposium focused on policies needed to accelerate the transition to a green economy and on the environmental and social contribution of community-level entrepreneurs in developing countries.
The latest SEED Award winners largely come from Africa, placing particular emphasis on initiatives from Burkina Faso, Ghana, Kenya, Rwanda, Senegal and South Africa. Together with Egypt, these are pilot countries in a joint project between the SEED Initiative and UNEP's Green Economy Initiative, which is funded largely by the European Union.
The winners include a bamboo bicycle project in Ghana that makes use of the country's vast bamboo supplies; a Ugandan enterprise manufacturing stationery from agricultural waste; a Chinese project producing a novel solar device that turns waste heat into electricity; and a South African female-run business making a hand-held laundry device that saves water and cuts pollution.
New research finds mangroves key to climate change
From CIFOR Newsroom
05.04.2011
New research shows that mangroves store exceptionally more carbon than most tropical forests, but they are being destroyed from coastlines at a rapid rate causing significant emissions of greenhouse gases.
The findings from the study, which was carried out by scientists from the Center for International Forestry Research (CIFOR) and the USDA Forest Service, underscore a call by scientists for mangroves to be protected as part of global efforts to combat climate change.
"Mangroves are being destroyed at an alarming rate. This needs to stop. Our research shows that mangroves play a key role in climate change mitigation strategies," said Daniel Murdiyarso, Senior Scientist at CIFOR, a co-author of the paper, entitled Mangroves among the most carbon-rich forests in the topics.
In the study, which was published on April 3 in Nature GeoScience, scientists quantified carbon storage in mangroves across a large tract of the Indo-pacific region. No studies to date have integrated the necessary measurements for total mangrove carbon storage across broad geographic domains.
From the results, the scientists estimated that the destruction and degradation of mangrove forests may be generating as much as 10% of all the global deforestation emissions despite accounting for just 0.7% of tropical forest area. Much of that carbon is stored in the ground below the mangroves forests that can be seen above the ground and water.
Deforestation and land-use change currently account for 8% to 20% of all global carbon emissions, second only to the use of fossil fuels. An international initiative known as REDD+ (reduced emissions from deforestation and forest degradation) is considered one of the most cost-effective ways to slow the rate of climate change.
Mangroves occur along the coasts of most major oceans in some 118 countries. A 30% to 50% decline in mangroves over the past half-century has raised fears that they may disappear altogether in as little as 100 years.
Rapid 21st century sea level rise has also been cited as a primary threat to mangroves, which have responded to past more gradual sea-level changes by migrating landward or upward. Under current climate trends, sea level is projected to rise 18-79 centimeters this century - and even higher if ice-sheet melting continues accelerating.
Mangroves are also being threatened by increasing pressures from urban and industrial developments, as well as fish farms.
"There is a lack of awareness of the full implications of mangrove loss for humankind," Murdiyarso said. "There is an urgent need for governments to acknowledge their importance and develop better policies to ensure their protection."
Mangroves are not only key to climate change mitigation efforts, they also play important roles in adapting to the changing climate. They protect coastlines from storm surges and fluctuations in sea levels, including from tsunamis.
"Una reciente investigación demuestra que los manglares son clave en el cambio climático" (ecoportal.net)
Mary Fran Myers Gender and Disaster Award 2011 call for nominations
GDN
04.04.2011
The Gender and Disaster Network and the Natural Hazards Center invite nominations of women and men who should be recognized for their efforts to advance gender-sensitive policy, practice, or research in the areas of disaster risk reduction. Established in 2002, the Mary Fran Myers Award recognizes that vulnerability to disasters and mass emergencies is influenced by social, cultural, and economic structures that marginalize women and girls, and may also expose boys and men to harm.
The award was so named to recognize Myers' sustained efforts as Co-Director of the Natural Hazards Center to launch a worldwide network promoting women's opportunities in disaster-related professions and supporting research on gender issues, disasters, emergency management, and higher education.
The intent of the Mary Fran Myers Gender and Disaster Award is to recognize women and men whose advocacy, research, or management efforts have had a lasting, positive impact on reducing disaster vulnerability. All those whose work has added to the body of knowledge on gender and disasters, is significant for gender-theory or practice, or has furthered opportunities for women to succeed in the field are eligible.
The Selection Committee is especially interested in soliciting nominations from outside the United States and nominations of both men and women. We also invite re-nominations in recognition of the excellence of past nominees who have not yet been recognized. The award carries no travel funds or other material compensation but recipients are honored "virtually" at the annual July Natural Hazards Workshop of the University of Colorado, and featured in the annual GDN poster. Please note that the individual selected will be invited to serve on the Mary Fran Myers Gender & Disaster Award Selection Committee for one year and then encouraged to serve as Chair the second year.
There are three steps to making a nomination. The Nomination Committee prefers to receive nominations in English but is also able at this time to accept those prepared in Spanish or French due to the generosity of GDN volunteer translators.
Submit your full name and contact information (mailing address, e-mail, telephone, fax) and that of the nominee
Attach a short (3 pg, single spaced maximum) current resume or curriculum vitae of the nominee
Write a letter of nomination detailing specifically how this individual's work fits the award criteria as described above
Optional: A one one-page letter of support from another person or organization may also be submitted
Note: If you would like past nominee to be reconsidered, please let us know by email and submit any updated nomination materials you would like the Selection Committee to consider.
BY APRIL 18, please electronically submit these materials to Kristinne Sanz of the Gender and Disaster Network: at: mfmawards2011@gdnonline.org. Complete nominations will then be forwarded to Chaman Pincha, Chair of the 2011 Selection Committee who will facilitate the review process and make the announcement.
Our thanks in advance for passing this notice along so that we may recognize people in varied sectors, regions, networks, and contexts whose work on gender equality and disaster risk reduction should be recognized.
Questions? Please contact Elaine Enarson [enarsone@gmail.com] or Kristinne Sanz [kristinne.sanz@northumbria.ac.uk].
UN climate change chief urges countries to advance progress on Cancún accords
UN News Centre
04.04.2011
The top United Nations climate change official today urged countries to tackle the key issues of emission reduction targets as well as funding and technology to assist developing nations tackle global warming, as the first UN negotiations for this year got under way in Bangkok.
"Here in Bangkok, governments have the early opportunity to push ahead to complete the concrete work they agreed in Cancún, and to chart a way forward that will ensure renewed success at the next UN Climate Change Conference in Durban," said Christiana Figueres.
"If governments move forward in the continued spirit of flexibility and compromise that inspired them in Mexico, then I'm confident they can make significant new progress in 2011," she added.
Dubbed the Cancún Agreements, the decisions reached at the 16th Conference of the Parties to the UN Framework Convention on Climate Change (UNFCCC) in December last year include formalizing mitigation pledges and ensuring increased accountability for them, as well as taking concrete action to tackle deforestation, which account for nearly one-fifth of global carbon emissions.
Delegates at that meeting also agreed to ensure no gap between the first and second commitment periods of the Kyoto Protocol, an addition to the Convention that contains legally binding measures to reduce greenhouse gas emissions, and whose first commitment period is due to expire in 2012.
Agreement was also reached on establishing a fund for long-term climate financing to support developing countries, and bolstering technology cooperation and enhancing vulnerable populations' ability to adapt to the changing climate.
Ms. Figueres, the Executive Secretary of the UNFCCC, called on governments to rapidly advance work to complete the institutions which were agreed and deliver the funding and technology to help developing countries deal comprehensively with climate change.
"It is important that the agreed actions and institutions are delivered on time and in accordance with the deadlines agreed in Cancun so that the broader global climate regime is up and running in 2012," she said.
The institutions include a Green Climate Fund to house the international management, deployment and accountability of long-term funds for developing country support; a Technology Mechanism to promote clean technologies; and an Adaptation Framework to boost international cooperation to help developing countries protect themselves from climate change impacts.
The other main task governments have before them, she noted, relates to the emission reduction targets and actions which would allow the world to stay below the maximum temperature rise of two degrees Celsius, which was agreed in Cancún.
Governments this year need to resolve fundamental issues over the future of the Kyoto Protocol, she stressed. "Governments need to figure out how to address this issue and how to take it forward in a collective and inclusive way," she said. "Resolving the issue will create a firmer foundation for a greater collective ambition to cut emissions."
Some 1,500 participants from 173 countries, including government delegates, representatives from business and industry, environmental organisations and research institutions, are attending the talks in the Thai capital, which are scheduled to conclude on Friday.
UN-backed test shows need to improve Caribbean tsunami warning system
UN News Centre
26.03.2011
The first full-scale test of the tsunami warning system in the Caribbean has highlighted the need to reinforce preparations as well as improve communication, evacuation plans and the role of the private sector, the United Nations said today.
The simulated tsunami alert, dubbed Caribe Wave 2011, was carried out on 23 March and involved 34 countries. Under the test scenario, a 7.6-magnitude earthquake was signaled off the coast of the Virgin Islands, which generated a tsunami with waves reaching of up to ten metres.
The exercise tested the Tsunami and Other Coastal Hazards Warning System for the Caribbean and Adjacent Regions (Caribe EWS), which was set up in 2005 under the aegis of the Intergovernmental Oceanographic Commission (IOC) of the UN Educational, Scientific and Cultural Organization (UNESCO).
"The exercise highlighted a number of gaps in the transmission of information," UNESCO stated in a news release, noting that in several areas, the message was not received by the Global Telecommunications System (GTS).
In other cases, reception of messages via the Emergency Managers Weather Information Network (EMWIN) failed. At national level only a few mobile telephone operators joined the exercise.
Populations and media throughout the region keenly followed the exercise, which also allowed for an evaluation of evacuation plans and the role of the private sector in the case of a catastrophe, the agency added.
"I am delighted with the level of participation in this exercise and the interest that has been shown by local populations," said UNESCO Director-General Irina Bokova. "Such drills are essential to evaluate the efficiency of warning systems and ensure their efficient operation when catastrophe strikes."
Similar exercises have been held in the Pacific (2008) and Indian Ocean (2009) regions.
Conservation projects in Guatemala and Nepal win UN environment prize
UN News Centre
23.02.2011
A forest conservation initiative in Guatemala and a sustainable development project in Nepal are the recipients of this year's Sasakawa Prize, the United Nations Environment Programme (UNEP) announced today.
The UNEP Sasakawa Prize, worth $200,000, recognizes the most innovative, groundbreaking and sustainable grassroots environmental initiatives in developing countries.
The Asociación Forestal Integral San Andrés, Petén (AFISAP) in Guatemala and the Manahari Development Institute in Nepal (MDI-Nepal) won the award, whose theme this year is "Forests for People, Forests for Green Growth" in support of the 2011 International Year of Forests.
The theme highlights the central role of forests in the pursuit of a global 'green economy' as key economic resources whose real value has all too often been excluded in national accounts of profit and loss, according to UNEP press release.
Estimates from The Economics of Ecosystems and Biodiversity (TEEB) indicate that deforestation and forest degradation are likely costing the global economy between $2.5 and $4.5 trillion a year, more than the losses of the recent and ongoing financial crisis.
AFISAP, which was founded in 1999, is focused on preserving the forests on a 52,000-hectare concession within the Mayan Biosphere Reserve in the San Andres area in Guatemala, which plays a critical role in regional conservation. According to an AFISAP study that used remote cameras, the Mayan Reserve has the highest-density of jaguars ever reported in the world.
The organization, which has distinguished itself as one of the most successful community groups in Guatemala, has also introduced projects to extract the lucrative xate, the popular foliage used for floral arrangements worldwide. Xate, which has been used for 40 years and is exported, has brought enormous economic benefits for the rural communities in the area.
MDI-Nepal, a non-governmental organization founded in 2001, has introduced agroforestry to help improve crop productivity and water irrigation systems as well as reduce soil erosion on the forested hills and mountainous areas.
Apart from making up most of the country's land mass, the slopes are also home to 18 million people. The agroforestry measures have significantly improved food security and living standards of the rural communities living on the steep slopes of Nepal, said UNEP.
In a related development, a forest conservation scheme in Kenya is one of the projects to benefit from a new partnership between UNEP and the European Union (EU).
The partnership, announced today at the UNEP headquarters in the Kenyan capital, Nairobi, by UNEP Executive Director Achim Steiner and the EU Commissioner for the Environment, Janez Potocnik, covers funding from the European Commission (EC) to UNEP up to 2013 and identifies key areas of joint activities.
Under the partnership, the EC will provide funding for the restoration of the north-western part of the Mau forest complex in Kenya.
The project, which supports the strategy of the Kenyan Government to rehabilitate one of sub-Saharan Africa's largest closed canopy forests, will contribute to maintaining nature-based assets worth an estimated $1.5 billion a year to the Kenyan economy.
"Today we are also announcing support to the Government of Kenya, through UNEP, towards rehabilitation and restoring one of Kenya's and East Africa's key pieces of natural infrastructure," said Mr. Potocnik.
"The Mau forest complex is a living example of where economy and environment intersect and reflects not only our cooperative work with UNEP, but the EU's overall vision for a sustainable 21st century at home and abroad," he added.
Mr. Steiner said: "The Government of Kenya has embarked on a remarkable transformation of its economy in which renewable energy and improved management of its nature-based assets are at the core of its sustainable, 2030 Vision, development path.
"Realizing that vision however requires the support of committed partners – and I would like to thank the Environment Commissioner for the EC's commitment in the UNEP-Kenya partnership in support of conserving and restoring Kenya's vital water towers," added Mr. Steiner.
Investing in 'green economy' can boost growth, reduce poverty
UN News Centre
21.02.2011
Investing around $1.3 trillion – or two per cent of global gross domestic product (GDP) – into ten key sectors can kick-start a transition towards a low-carbon, resource-efficient 'green economy' that can also help reduce poverty, says a new United Nations report launched today.
The UN Environment Programme (UNEP) presented the report, "Towards a Green Economy: Pathways to Sustainable Development and Poverty Eradication," to environment ministers from over 100 countries at the opening of the UNEP Governing Council/Global Ministerial Environment Forum in Nairobi.
The report identifies the following sectors as key to greening the global economy: agriculture, buildings, energy supply, fisheries, forestry, industry including energy efficiency, tourism, transport, waste management and water.
It sees a green economy as not only relevant to more developed economies but as a key catalyst for growth and poverty eradication in developing ones too, where in some cases close to 90 per cent of the GDP of the poor is linked to nature or natural capital such as forests and freshwaters.
"With 2.5 billion people living on less than $2 a day and with more than two billion people being added to the global population by 2050, it is clear that we must continue to develop and grow our economies," said UNEP Executive Director Achim Steiner.
"But this development cannot come at the expense of the very life support systems on land, in the oceans or in our atmosphere that sustain our economies, and thus, the lives of each and everyone of us," he added.
"The green economy provides a vital part of the answer of how to keep humanity's ecological footprint within planetary boundaries. It aims to link the environmental imperatives for changing course to economic and social outcomes – in particular economic development, jobs and equity."
According to UNEP, the world currently spends between one and two per cent of global GDP on a range of subsidies that often perpetuate unsustainable resources use in areas such as fossil fuels, agriculture, including pesticide subsidies, water and fisheries.
Many of these are contributing to environmental damage and inefficiencies in the global economy, and phasing them down or phasing them out would generate multiple benefits while freeing up resources to finance a green economy transition.
The report does acknowledge that in the short-term, job losses in some sectors, such as fisheries, are inevitable if they are to transition towards sustainability. Investment, in some cases funded from cuts in harmful subsidies, will be required to re-skill and re-train some sections of the global workforce to ensure a fair and socially acceptable transition.
The report makes the case that over time the number of "new and decent jobs created" in sectors – ranging from renewable energies to more sustainable agriculture – will however offset those lost from the former "brown economy."
The green economy, in the context of sustainable development and poverty eradication, and international environment governance are the two themes for UNEP's Governing Council session, which is also looking ahead to the UN Conference on Sustainable Development scheduled to be held in Rio de Janeiro in June 2012.
"We live in some of the most challenging times that perhaps any generation has faced, but also one of the most exciting moments where the possibilities of re-shaping and re-focusing towards a sustainable 21st century have never been more tangible," Mr. Steiner noted in his opening address to the session.
UN official urges Latin American nations to capitalize on Cancún climate accords
UN News Centre
15.02.2011
The United Nations climate change chief today called on Latin American nations to fully capitalize on opportunities to take climate change action to the next level, building on the achievements reached at last year's conference in Cancún, Mexico.
"The Cancún Agreements are a small step for the planet, but they are nonetheless a beginning that can spark more action," Christiana Figueres, Executive Secretary of the UN Framework Convention on Climate Change (UNFCCC), said in a speech to the Conference of the Secretariat General Iberoamericana in Madrid, Spain.
The agreements reached at the Cancún conference, which concluded on 11 December 2010, include formalizing mitigation pledges and ensuring increased accountability for them, as well as taking concrete action to tackle deforestation, which accounts for nearly one-fifth of global carbon emissions.
Ms. Figueres noted that forests are one area in which Latin America can take climate change implementation to the next level through the Cancún Agreements.
"The sustainable use of forests has multiple benefits not only directly for forest-dependent peoples, but also for a range of critical issues including biodiversity, climate change mitigation and adaptation," she said.
Important agreement was reached in Cancún on REDD Plus, backed by the financial resources to implement it. Reducing Emissions from Deforestation and Forest Degradation (REDD) is an effort to create a financial value for the carbon stored in forests, offering incentives for developing countries to reduce emissions from forested lands and invest in low-carbon paths to sustainable development.
REDD-Plus goes beyond deforestation – which some estimates show has contributed up to one-fifth of global carbon emissions, more than the world's entire transportation sector – and includes the role of conservation, sustainable management of forests and enhancement of forest carbon stocks.
"This has opened an important door for Latin America," Ms. Figueres noted, adding that REDD-Plus is already being tested in some large-scale demonstration projects. For example, Norway's commitment of $1 billion to help protect the Amazon rain forest contributed to Brazil's pledge to reduce deforestation by 80 per cent by 2020.
"This is an encouraging example that merits duplication," she stated. "Latin American countries need to seize this opportunity and craft forest-related policies on the national level that go hand-in-hand with the Cancún Agreements so that the greatest benefits can be achieved."
She also noted that Latin American countries have "huge" potential for renewable energy generation, citing for example ideal wind conditions in Mexico, Central America, Northern Colombia and Patagonia, as well as significant geothermal resources.
"The use of renewable energy needs to be expanded and go much further through the appropriate policies, incentives and government support at the national level. The Cancún Agreements provide many incentives that need to be utilised towards this," Ms. Figueres added.
FAO presentará base de datos para mitigar calentamiento global
Centro de Noticias ONU
15.02.2011
La Organización de la ONU para la Agricultura y la Alimentación (FAO) presentará una base mundial de datos en internet para que los usuarios identifiquen mejores prácticas agrícolas para mitigar el calentamiento global.
La FAO señaló que el sector agrícola, responsable del 14% de las emisiones a nivel mundial, tiene un gran potencial para reducirlas y al mismo tiempo captar grandes cantidades de carbono de la atmósfera.
Implementar las políticas, prácticas y proyectos para reducir este tipo de contaminación proveniente de la agricultura puede hacerse a un costo muy reducido sin que esto sea una carga para los campesinos de los países en desarrollo, explicó el organismo.
La FAO agradeció a los gobiernos de Noruega y Alemania por el apoyo financiero para que este proyecto pueda llevarse a cabo.
General Assembly stresses need to invest in disaster mitigation measures
UN News Centre
09.02.2011
With earthquakes, heat waves, floods and snowstorms affecting 208 million people, killing nearly 300,000, and costing $110 billion in losses last year alone, the General Assembly today debated mitigation steps such as building safer schools, hospitals and cities to reduce the terrible toll.
"We need to take lessons from cities and countries that have shown how to reduce risk – as well from those less fortunate, whose examples of calamity should give us all pause for thought," Secretary-General Ban Ki-moon said in opening the session, which brought together senior United Nations officials, civil society partners and city mayors. "Experience and common sense agree: we must invest today for a better tomorrow."
Mr. Ban recited the litany of natural disasters of the past year ­– earthquakes in Haiti, Chile and China, floods in Pakistan and Europe, wildfires in Russia and the United States, cyclones and tropical storms in Asia. "Barely a day went by without lives devastated, homes demolished, people displaced, and carefully cultivated hopes destroyed," he said. "It was one of the deadliest years in more than a generation."
Noting that this year may prove to be just as costly, with severe floods in Australia and Brazil showing that no country or city, rich or poor, is immune to disaster, he stressed that all too often, poorer countries suffer disproportionately and have the biggest challenges in recovering.
"Children are among the most vulnerable," he declared. "Thousands died last year as earthquake, flood or hurricane reduced their schools to rubble. These deaths could have been prevented. Lives can be saved by advance planning – and by building schools, homes, hospitals, communities and cities to withstand hazards. Such measures to reduce risk will grow ever more important as our climate changes and extreme events become more frequent and intense."
Mr. Ban cited Australia as an example of the importance of investing in disaster risk reduction. The state of Queensland escaped relatively unscathed from one of the largest cyclones to hit the country in living memory, partly due to luck since the densest population areas were spared, but also thanks to the "key role" played by planning and preparedness.
He also highlighted the UN global disaster risk reduction campaign that is already focusing on safer schools, hospitals and cities, with nearly 600 towns and cities from all regions committing to a 10-point checklist for making them more resilient.
"But so much more needs to be done," he stressed. "It will require courage, vision and leadership, and will need everyone's participation and investment."
General Assembly President Joseph Deiss also underscored the enormous toll natural disasters can exact from developing countries. "Disaster risk reduction is crucial for protecting progress made towards the Millennium Development Goals (MDGs) and for achieving sustainable development," he said, referring to the targets that seek eliminate extreme poverty and hunger, maternal and infant mortality and lack of access to medical care and education, all by 2015.
"By wiping out major development gains, such as school buildings, hospitals and energy grids, disasters perpetuate a cycle of underdevelopment, poverty and disempowerment."
Reducing vulnerabilities to natural hazards requires committed efforts by all stakeholders, from local governments and international financial institutions to civil society and the private sector, he added, citing rapid urbanization, ecosystem degradation and weak infrastructure among the factors further heightening vulnerability. In the last decade, the urban population in developing countries has risen by 77 per cent to nearly 2.6 billion people.
Assistant Secretary-General for Disaster Risk Reduction Margareta Wahlström stressed the importance of early warning systems in reducing death tolls over the past 20 years, though not economic losses. "The number of lives lost proportionally over these last decades to what it used to be keeps going down, so early warning and preparedness work," she told a news conference held on the sidelines of the Assembly meeting.
She cited the Caribbean for "the development of much better early warning systems, very good planning for the hurricane season, where the public information starts rolling out," where Governments and community organizations are prepared to evacuate people. "And that's why we see much fewer lives lost, but the economic losses are going up," she added.
Mayors attending the meeting included Mawardy Nurdin from Banda Aceh, in the Indonesian province of Aceh which was devastated by the Indian Ocean tsunami in 2004, which killed scores of thousands of people there and in a dozen other countries that were hit by the mammoth waves.
Many speakers referred to the 'Hyogo Framework for Action: 2005 – 2015,' which was adopted in January 2005, a month after the tsunami, by 168 countries attending the UN World Conference on Disaster Reduction in Kobe, Japan. The 10-year plan calls for putting disaster risk reduction at the centre of national policies, strengthening the capacity of disaster-prone countries to address risk, and investing heavily in disaster preparedness.
PM of Jamaica launches climate change project
From Jamaica Observer
01.02.2011
PRIME Minister Bruce Golding will tomorrow launch a multi-million dollar programme aimed at strengthening Jamaica's resilience to climate change and other environmental hazards.
The Jamaica House launch will introduce the programme that will run for two years and will be largely funded by the European Union.
"The programme includes projects that will protect jobs and lives through the restoration and protection of shoreline ecosystems; the reduction of surface water runoff in watershed areas; and encouraging better management of hillsides and beaches," a Jamaica House release said.
Known as the Climate Change Adaptation and Disaster Risk Reduction Project, it will be co-managed by the Planning Institute of Jamaica, the implementing agency, and the United Nations Environmental Programme.
Other partners are the National Environment and Planning Agency, the Environmental Management Division, Office of the Prime Minister, Forestry Department, and the Meteorological Services of Jamaica.
Sustainable tourism gets boost with launch of global partnership
UNEP News Centre
28.01.2011
The push for sustainable tourism has been given a boost with the establishment of the Global Partnership for Sustainable Tourism. The partnership unites all sectors of the industry and aims to influence policies, develop projects and provide a global platform for communication.
The new Partnership was established at the first annual General Meeting held in Costa Rica last week, hosted by the Costa Rican Ministry of Tourism and supported by the French and Norwegian Governments, together with the UN Environment Programme (UNEP) and the UN World Tourism Organization (UNWTO).
The Secretariat to this innovative Global Partnership will be housed with UNEP's Division of Technology, Industry and Economics (DTIE) in Paris, France and the emphasis will be to shift tourism onto a sustainable pathway worldwide.
"The Partnership will be an up-to-date, dynamic forum where countries that are interested in tourism which is truly sustainable will be able to learn from the successful efforts of the other members and obtain technical assistance, and which will promote constant dialogue, the exchange of experiences, and seek solutions to the problems that are common to the tourism sector," said Gina Guillen Grillo, Senior Advisor to the Minister of Tourism of Costa Rica.
Tourism is one of the world's largest industries and for developing countries it can be a source of much needed income. However, if not managed well, tourism can also threaten a country's natural resources as a result of higher demands on water and energy consumption and waste generation and lead to environmental degradation and negatively impact local populations.
"The tourism sector has been increasingly recognized as a key engine for economic growth, especially in developing and least developed countries. It is not only responsible for a significant share of world GDP (5%) and employment (6-7%), but is also an important source of foreign investment reaching as much as 30% of the world service's exports. The number of international tourist arrivals is expected to reach 1.6 billion by 2020," said Luigi Cabrini, Director for Sustainable Development of Tourism in the World Tourism Organization (UNWTO).
Knowledge acquired through the Partnership in Africa could be applied in Latin America, Asia, Europe, or North America, or vice versa. Few, if any, other entities in tourism will so quickly be able to transfer experience and put it into action.
United Nations: 2010 among deadliest years for disasters, urges better preparedness
UN News Centre
24.01.2011
2010 was one of the deadliest years for natural disasters in the past two decades and unless better preparations are put in place now, many more disasters can be expected in years to come, the UN's top disaster reduction official said today.
Some 373 natural disasters claimed the lives of more than 296,800 people last year, affecting nearly 208 million and costing nearly $110 billion, according to annual data compiled by the Centre for Research on the Epidemiology of Disasters (CRED) of the Université catholique de Louvain in Belgium, and supported by the UN International Strategy for Disaster Reduction (UNISDR), the UN body charged with helping coordinate efforts to achieve substantive reduction in disaster losses and build resilient nations and communities.
"These figures are bad, but could be seen as benign in years to come," said the head of UNISDR and Secretary-General Ban Ki-moon's Special Representative for Disaster Risk Reduction, Margareta Wahlström. "Unless we act now, we will see more and more disasters due to unplanned urbanization and environmental degradation. And weather-related disasters are sure to rise in the future, due to factors that include climate change."
According to the data, the 12 January earthquake in Haiti killed more than 222,500 people, while the Russian summer heat wave caused about 56,000 fatalities – making 2010 the year with the highest disaster-related casualties in at least two decades.
Currently, moderate to strong La Niña conditions are well-established in the equatorial Pacific Ocean, and are likely to continue until the first quarter of this year, according to the El Niño/La Niña update issued recently by the UN World Meteorological Organization, the data notes. El Niño is a large-scale warming of water in the Equatorial Pacific Ocean every three to five years and can last up to 18 months, while La Niña refers to the large-scale cooling of the ocean temperatures in the same region.
La Niña is thought to be linked to the floods and landslides that occurred in Colombia last year, and more recently the floods in Queensland, Australia, triggered by rains that began in late December.
"It's critical for local governments, city leaders and their partners to incorporate climate change adaptation in urban planning," Ms. Wahlström said, stressing that disaster risk reduction was no longer optional. "What we call 'disaster risk reduction' – and what some are calling 'risk mitigation' or 'risk management' – is a strategic and technical tool for helping national and local governments to fulfil their responsibilities to citizens."
According to CRED's data, for the first time, the Americas became the world's worst affected continents in terms of fatalities, with 75 per cent of total deaths caused by the earthquake in Haiti. Europe was the region with the second highest number of deaths, with the heat wave in Russia accounting for nearly a fifth of 2010's total fatalities. Other extreme climate events in Europe included Storm Xynthia last February, floods in France in June and the extreme winter conditions all over Europe throughout December.
Asia experienced fewer disaster-related deaths with 4.7 per cent of total fatalities, but remained the region most prone to natural disasters. An estimated 89 per cent of the total number of people affected by natural disasters last year resided in Asia.
Five of the ten most deadly disasters occurred in China, Pakistan, and Indonesia. Earthquakes killed almost 3,000 people in China in April and 530 people in Indonesia in October. Between May and August, floods killed more than 1,500 people in China, and another 1,765 were killed by mudslides, landslides or rock fall triggered by heavy rainfall and floods in August. Nearly 2,000 people were killed by the massive floods in Pakistan.
Floods and landslides during the summer in China are estimated to have cost $18 billion in losses, while flood-related destruction in Pakistan was estimated at $9.5 billion. The Haiti earthquake caused damage worth $8 billion, according to the CRED data. The costliest event in 2010, however, was the earthquake in Chile in February, with damages valued at $30 billion.
The other two years when natural disasters caused higher losses were 2005, when damages from Hurricanes Katrina, Rita and Wilma alone amounted to $139 billion; and 2008, when the earthquake in Sichuan, China, caused $86 billion worth of damages, a figure than brought the total losses for that year to about $200 billion.
UN highlights challenge of balancing poverty eradication with sustainable development
UN News Centre
10.01.2011
Eradicating global poverty while promoting sustainable development is the key challenge facing the world, as it becomes clear that economic progress based on the current pattern of production and consumption is increasingly harmful to the environment, according to a new United Nations report released today.
The report entitled "Objective and Themes of the United Nations Conference on Sustainable Development" points out that despite two decades of progress since countries first laid out a blueprint for sustainable development at the 1992 Earth Summit in Rio de Janeiro, the use of the planet's natural resources continue to damage crucial ecosystems.
Extreme poverty persists in many parts of the world, despite the fact that world's Gross Domestic Product (GDP) has increased by roughly 60 per cent since 1992, according to the report issued by the Secretary-General to coincide with discussions in New York, today and tomorrow, to prepare for next year's UN Conference on Sustainable Development in Rio de Janeiro.
The informal discussions are focusing on the objectives and themes of the conference called for by the General Assembly to look into scaling up effort to achieve sustainable development and to explore how countries can green their economies.
"Today we will review what we have accomplished so far in preparing for Rio+20, what lessons have been learned and how best to move ahead," said Sha Zukang, the UN Under-Secretary-General for Economic and Social Affairs.
"My hope is that the intersessional meeting can help participants reach common ground and focus on those critical elements of an action-oriented, forward-looking outcome of the Conference, which will help launch our world on a trajectory towards global sustainability in the 21st century," said Mr. Zukang.
The report notes that although many countries are incorporating the green economy concept in policy guidelines, most do not have an overall strategy for a green economy for sustainable development and poverty eradication.
It states that the concept of a "green economy" should be flexible, allowing governments to define their own paths toward sustainable development, based on national circumstances and priorities.
The challenge, however, is that while developed countries can focus more on addressing environmental problems, developing countries must continue to raise their people's living standards while trying to contain adverse environmental impacts, according to the report.
Next year's conference will also tackle questions related to the institutional framework for sustainable development. Intergovernmental consultations in the run-up to the conference started last year.
In his remarks at today's session Olav Kjorven, the UN Development Programme's (UNDP) Director of Policy and Assistant Secretary-General, said the fund continues to support countries seeking to strengthen national green economy efforts, while aligning them with poverty eradication.
"The green economy is broader than simply low-carbon growth because the social dimension and poverty eradication remain paramount for most developing countries – and for UNDP," said Mr. Kjorven.
El PNUMA presenta el primer Atlas regional sobre el estado del medio ambiente
PNUMA
14.12.2010
América Latina y el Caribe - Atlas de un ambiente en transformación recopila más de 200 imágenes que muestran los principales problemas ambientales de la región.
Mucho más que un libro de mapas, América Latina y el Caribe - Atlas de un ambiente en transformación supone el primer esfuerzo regional de análisis de los cambios que está experimentando el medio ambiente de la región, combinando precisas y espectaculares imágenes satelitales con el análisis a partir de datos rigurosos. El Atlas constituye una herramienta imprescindible para reflexionar sobre las acciones futuras y las políticas públicas necesarias para hacer realidad un desarrollo más sostenible para la región.
Las imágenes recopiladas permiten observar la riqueza y diversidad de ambientes, ecosistemas, especies y paisajes de la región. Pero también muestran como esta riqueza natural se encuentra actualmente muy presionada por las pautas de los modelos de desarrollo económicos predominantes que aunque han generado crecimiento económico, han producido cambios sociales y ambientales importantes.
El Atlas se estructura en tres partes. En las primeras dos se recoge información regional, mientras que en la tercera se detallan problemas ambientales de importancia de cada país y se analizan 65 casos nacionales específicos. Las más de 200 imágenes, gran parte de ellas satelitales, mapas y gráficos recopilados, permiten apreciar la urbanización acelerada y sin planificación adecuada en lugares como el Área Metropolitana de San José (Costa Rica) o San Salvador (El Salvador). Los efectos del cambio climático se evidencian en las imágenes satelitales de los glaciares de la Patagonia chilena y argentina y la deforestación resulta evidente en países como Brasil, Bolivia, México, Guatemala o Haití. El impacto de la actividad minera se ilustra con imágenes de la Guajira (Colombia) o Cerro Pasco (Perú), mientras que las imágenes de alta resolución permiten apreciar el impacto de desastres naturales como el que asoló Haití en enero de 2010. El cambio de uso del suelo, la pérdida de biodiversidad y la degradación de las áreas costeras son otros de los problemas ambientales que evidencia el Atlas.
La información reportada en esta publicación refleja el panorama actual de los
temas ambientales de la región y alertan sobre la realidad y magnitud de los problemas detectados. La observación de las imágenes satelitales proporciona un sentido a esta urgencia, y alerta sobre las responsabilidades que las generaciones actuales tienen sobre ellas mismas y las futuras.
Nota de prensa PNUMA
New atlas maps future of the environment in Latin America and Caribbean - UNEP News Centre
UN officials hail climate change deal reached at Cancún conference
UN News Centre
11.12.2010
The United Nations climate change talks in Cancún have concluded with a package of decisions to help countries advance towards a low-emissions future, delivering what the world body's top officials have hailed as a victory in the battle against one of today's biggest challenges.
The outcome is an "important success for a world much in need of it," Secretary-General Ban Ki-moon said in a statement issued on Saturday, following the conclusion of the two-week meeting.
"Governments came together in common cause, for the common good, and agreed on a way forward to meet the defining challenge of our time."
Dubbed the "Cancún Agreements," the decisions include formalizing mitigation pledges and ensuring increased accountability for them, as well as taking concrete action to protect the world's forests, which account for nearly one-fifth of global carbon emissions.
Delegates meeting at the 16th Conference of the Parties to the UN Framework Convention on Climate Change (UNFCCC) also agreed to ensure no gap between the first and second commitment periods of the Kyoto Protocol, an addition to the Convention that contains legally binding measures to reduce greenhouse gas emissions, and whose first commitment period is due to expire in 2012.
Agreement was also reached on establishing a fund for long-term climate financing to support developing countries, and bolstering technology cooperation and enhancing vulnerable populations' ability to adapt to the changing climate.
"The outcomes in Cancun have given us important tools. Now we must use them, and strengthen our efforts in line with the scientific imperative for action," stated Mr. Ban.
Welcoming the agreements reached, UN climate change chief Christiana Figueres said nations have shown that they can work together to reach consensus on a common cause.
"Cancún has done its job. The beacon of hope has been reignited and faith in the multilateral climate change process to deliver results has been restored," said Ms. Figueres, who is the Executive Secretary of the UNFCCC.
"Governments have given a clear signal that they are headed towards a low-emissions future together, they have agreed to be accountable to each other for the actions they take to get there, and they have set it out in a way which encourages countries to be more ambitious over time."
The next Conference of the Parties to the UNFCCC is scheduled to be held in South Africa from 28 November to 9 December 2011.
Looking South Across the Oceans: Pacific and Caribbean SIDS share experiences
08.12.2010
A film demonstrating South-South co-operation in action between the Caribbean and the Pacific was showcased at a signature Caribbean disaster risk management conference yesterday.
"Looking South Across the Oceans: Promoting Cooperation Among Small Island Developing States" was featured at a film festival at the 5th Annual Caribbean Conference on Comprehensive Disaster Management, currently underway at Montego Bay in Jamaica. The keynote speaker at the conference, the Prime Minister of Jamaica, Hon. Bruce Golding, MP emphasized the vulnerability of small island developing states (SIDS) to disasters and the impact of climate change.
The film focuses on the vulnerability faced by island nations and tells the story of how SIDS in the Pacific and Caribbean have embarked on a journey to share knowledge and experiences to strengthen the resilience of their communities to natural disasters and climate change. It highlights that many adaptable solutions to the challenges posed by natural disasters can be found by looking South.
The film focuses on the project "South-South Cooperation between Pacific and Caribbean Small Islands Developing States (SIDS) on Climate Change Adaptation and Disaster Risk Management" which encourages a systematic sharing of knowledge and experiences to strengthen community safety and resilience to a range of natural disasters in both regions.
The project is coordinated by United Nations Development Programme (UNDP) Pacific Centre, with extensive support from the regional UNDP programme Caribbean Risk Management Initiative (CRMI). Partners in the Caribbean include Caribbean Disaster and Emergency Management Agency (CDEMA), INSMET (National Cuban Meteorological Institute), CARICOM Climate Change Centre (CCCCC) and University of the West Indies (UWI). Key partners from the Pacific region include the Pacific Islands Applied Geo-Science Commission (SOPAC), South Pacific Regional Environmental Programme (SPREP), Secretariat of the Pacific Community (SPC) and University of the South Pacific (USP). National agencies in both regions also play an important role.
The project is supported by the UNDP's Special Unit for South-South Cooperation and by the UNDP-Japan Partnership Fund.
The film was viewed by more than 60 people at the film festival and received much positive feedback. Those who viewed the film included Caribbean national and regional disaster risk managers, representatives of UN agencies, development partners and the academia.
References to the advantages of South-South co-operation, as showcased in the film were also made during various presentations at the technical sessions of the conference today.
In-depth experiences from the Pacific in the areas of economic impact assessment of disasters were shared at the conference by SOPAC's Manager Natural Resources Governance, Paula Holland, whose attendance at the conference has been supported by UNDP through the South South project.
Ms Holland's presentation focused on the economic impact assessment of the January 2009 floods in Fiji, carried out by SOPAC in partnership with the Government of Fiji, Red Cross and UNDP. Her presentation sparked a lively discussion on the methods used in the assessment as well as early warning systems.
The Pacific will feature again tomorrow's during a partner consultation on the South South project.
For further information contact: Shobhna Decloitre, Communications Associate, UNDP Pacific Centre on shobhna.decloitre@undp.org
Social media: channeling conversations and information-sharing for risk reduction
UNISDR News Archive
07.12.2010
The need to communicate and share information is strongest at a time of disaster.
As social media and mobile phone use has grown, so too has the use of these technologies to signal the onset or aftermath of a disaster. Twitter, Facebook, blogs, and other social media were used extensively during Haiti to connect people affected by the earthquake with the outside world with reports about the devastation, as well as to ask for help.
"Ushahidi," a web platform for exchanging information, was developed to use crowd-sourcing information sent by SMS to monitor political conflict in South Africa, Burundi, India, Mexico and Sudan. It has been used to monitor the BP oil spill in the Gulf of Mexico. Ushahidi was also used in a campaign called "Stop Stock-Outs" to check the availability of essential medicines in local health centres. Within five days of the campaign, participants reported more than 250 stock-outs in four African countries.
The public and private sector are setting up partnerships to make better use of social media for disaster risk reduction. In 2009, The Global Humanitarian Forum initiated an innovation project to partner with Ericsson, the world's leading provider of telecommunications equipment and services, and its African partners to install 5000 weather observation stations across Africa alongside new and existing mobile phone towers to take advantage of the connectivity, power, and security of the phone towers.
Information from the weather stations will provide governments and scientists in the agriculture, energy, water, and transportation industry with the necessary data to develop plans and activities to reduce their risk to disasters and adapt to a changing climate. Better weather information will support the development of services, such as microinsurance, which can be based on weather data indexes, such as rainfall.
Social media can help build momentum and channel concerns of citizens on how to address disaster risk and climate change. Oxfam International initiated a 48-hour Twitter campaign called "Tweet in a Bottle" in the second week of the 2010 UN climate summit in Cancun, Mexico. The goal is to ask the world to send Twitter messages to the heart of the UN negotiating process.
Reducing the long-term impacts of disasters requires a change in perspective from a response-focused approach to preparedness and reducing the risk that emanate from natural hazards and climate change. At the same time, technology opens up opportunities for DRR practitioners, governments, and experts to think, act and share creatively to plan and build resilience for the future.
The use of social media -- blogs, wikis, podcasts, vidcasts, or photo-sharing applications -- for disaster risk reduction is relatively new. Yet the benefits of this innovative way to communicate are clear.
Climate change effects on South America depicted graphically in UN report
UN News Centre
06.12.2010
The number of people in Latin America and the Caribbean affected by extreme weather events, including high temperatures, forest fires, droughts, storms and floods grew from 5 million in the 1970s to more than 40 million between 2000 and 2009, the United Nations said today in a report that graphically details the effects of climate change in those regions.
Using charts, graphs and maps, the report entitled "Vital Climate Change Graphics for Latin America and the Caribbean," produced by the UN Environment Programme (UNEP), depicts the major signs of climate change in the region, its physical impacts and calculates current levels of greenhouse gas emissions and possibilities for mitigation.
Adverse weather conditions have cost the region more than $40 billion over the past decade, according to the report, which was unveiled at the UN climate change conference in Cancún, Mexico.
Produced in collaboration with the Sustainable Development and Human Settlements Division of the Economic Commission for Latin America and the Caribbean (ECLAC) and UNEP's Polar Research Centre, the report also forecasts future climate scenarios for the region.
Graphics show that by 2050, rises in the temperature of ocean surfaces will result in more frequent bleaching of coral reefs, with a negative impact on tourism and fishing. In 1970, only a small number of countries in Latin America and the Caribbean were home to mosquitoes that transmit yellow fever, dengue fever and malaria. However, by 2002, the vast majority of the region was affected by these tropical diseases, the report says.
It also reveals that although the contribution of Latin America and the Caribbean to greenhouse gas emissions represents only 8 per cent of global emissions – excluding those related to land use change – the expected changes in climate during the present century will have a significant impact on the region.
Basing facts on historical analysis of variables such as temperature, precipitation and sea levels, the report outlines for decision makers, academics and the general public the effects and causes of these climate change phenomenon. It shows that countries in the region will require resources and assistance to reduce their vulnerability and enhance their resilience to the harmful impacts of climate change.
The report also highlights the growing need for regional coordination and sharing of best practices in drawing up sustainable policies and designing technologies and investment options to reduce harmful gas emissions through expanding the sources of clean and renewable energy, increasing energy efficiency and adopting energy-saving measures.
The graphics show the need for rapid advances in reducing emissions resulting from deforestation and forest degradation in order to reverse the negative trends.
The report notes that many countries in the region have already initiated policies, investment strategies and solutions to deal with climate change, but those programmes require strengthening at both national and regional levels.
Noticias antiguas »